For the third year, the Italy-America Chamber of Commerce of West Los Angeles presented a sample of the best Italian products to hoteliers, restaurants and gastronomic distributors. This delicious event took place at the Peninsula Beverly Hills where some Vatel interns are currently completing their professional training.
6 students volunteered their time and talent to assist with the Italian event's organization under the leadership of Executive Director Genny Nevoso and Francesca Zanetti for Special Projects.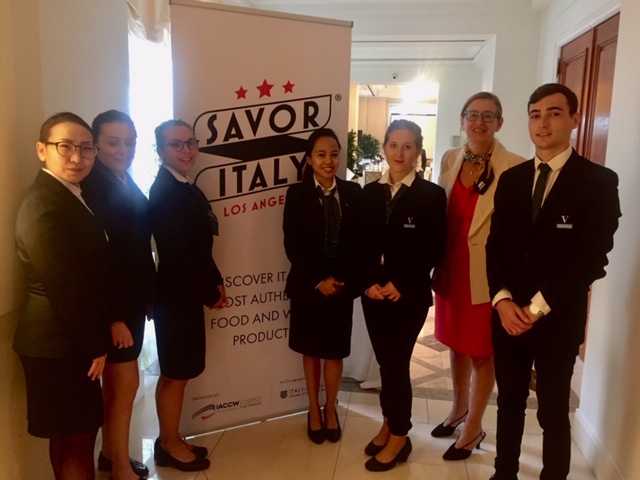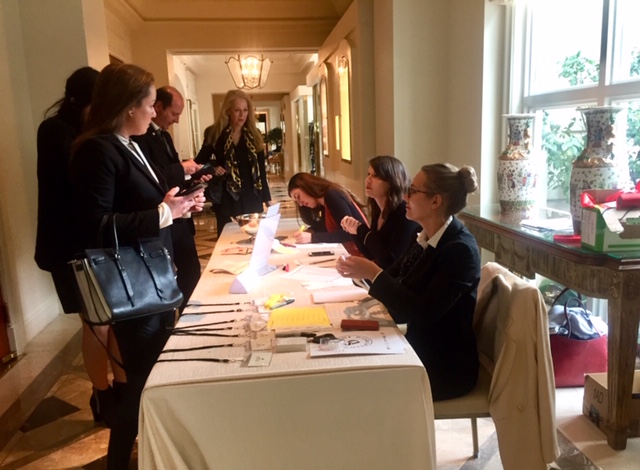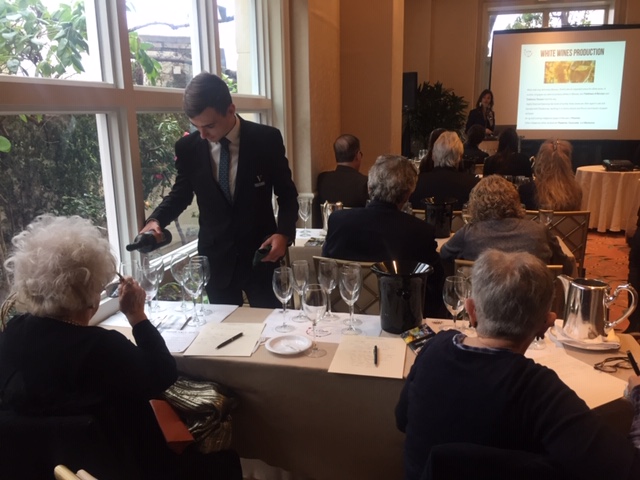 Helene and Camille helped the arriving guests at check-in
Florian and Nara assisted with the wine testing seminars
Marie and Karissa assisted the participating companies.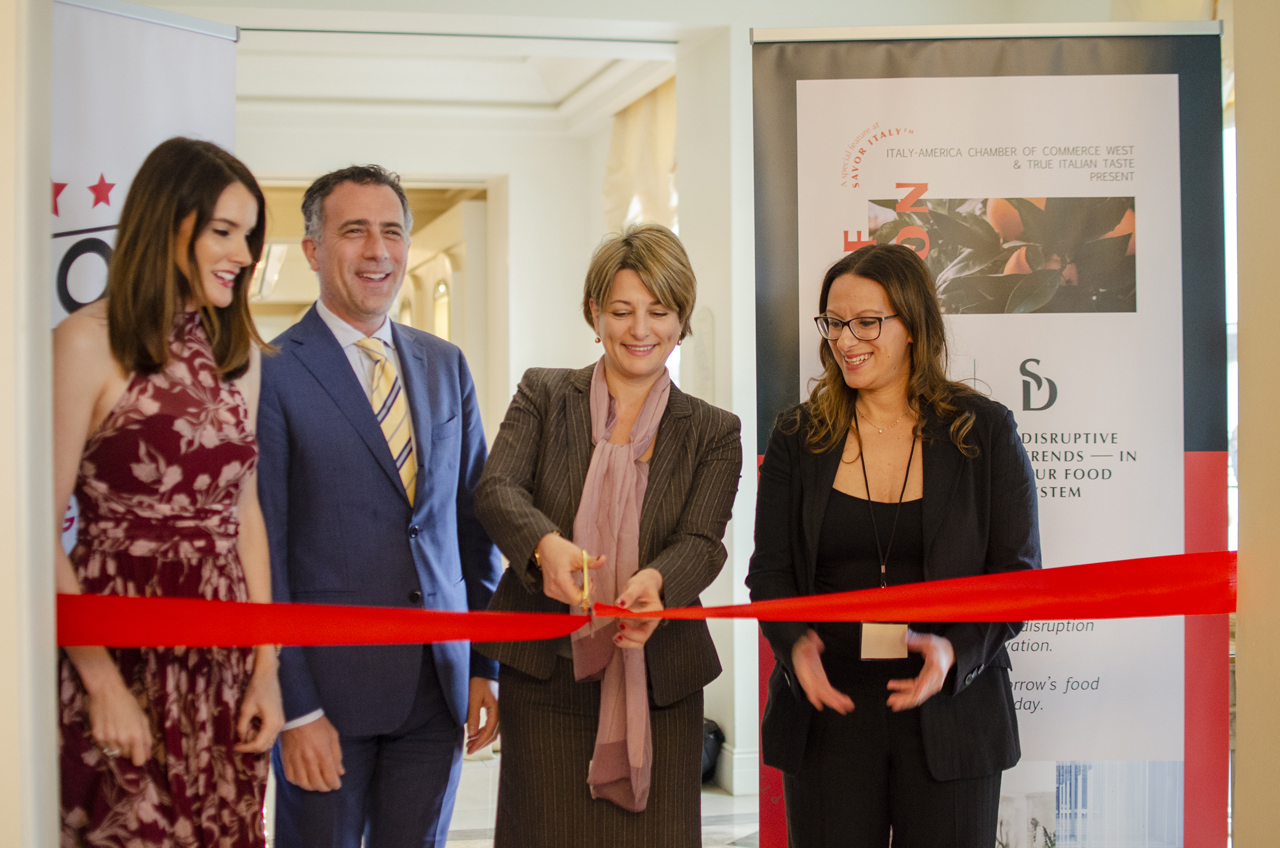 A ribbon cutting ceremony with the Consul General of Italy in Los Angeles, Silvia Chiave, launched the event on a formal yet cheering note.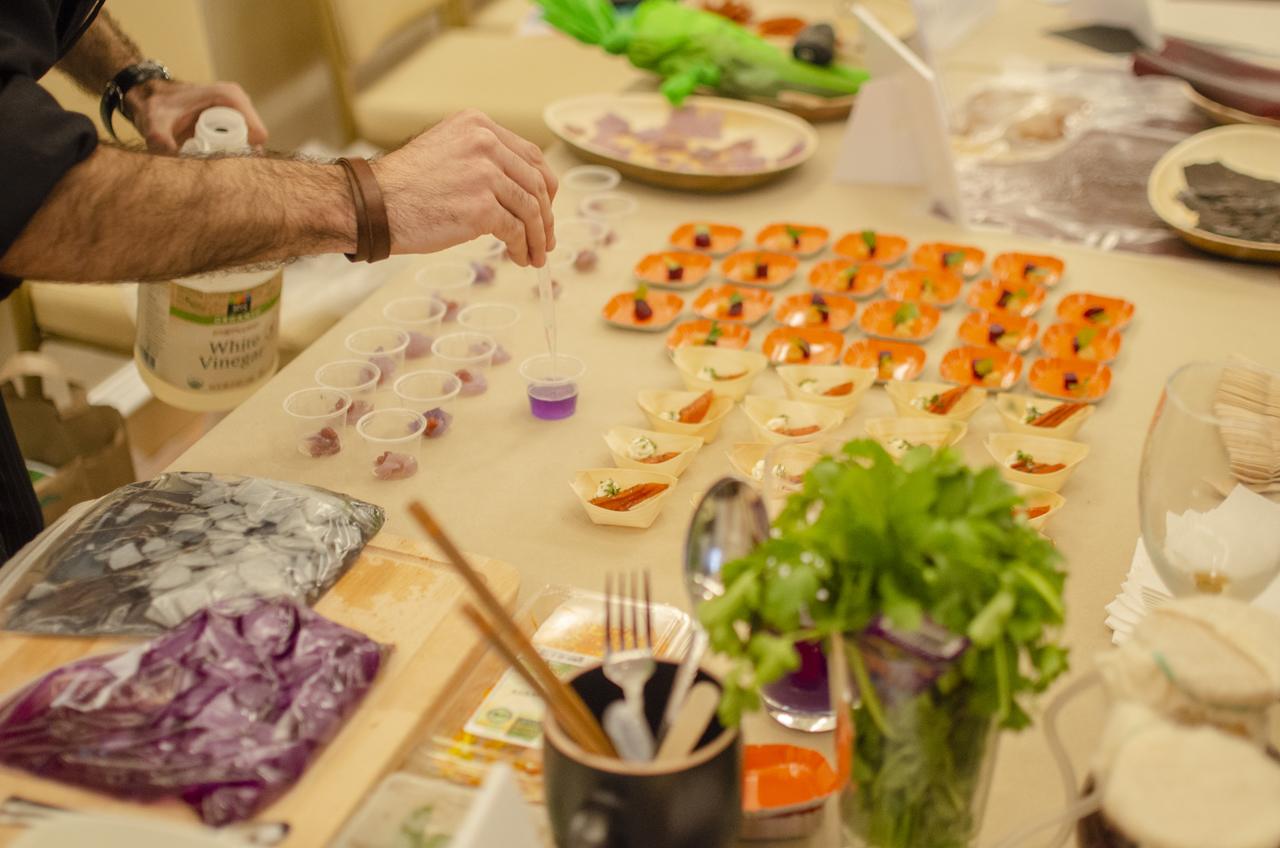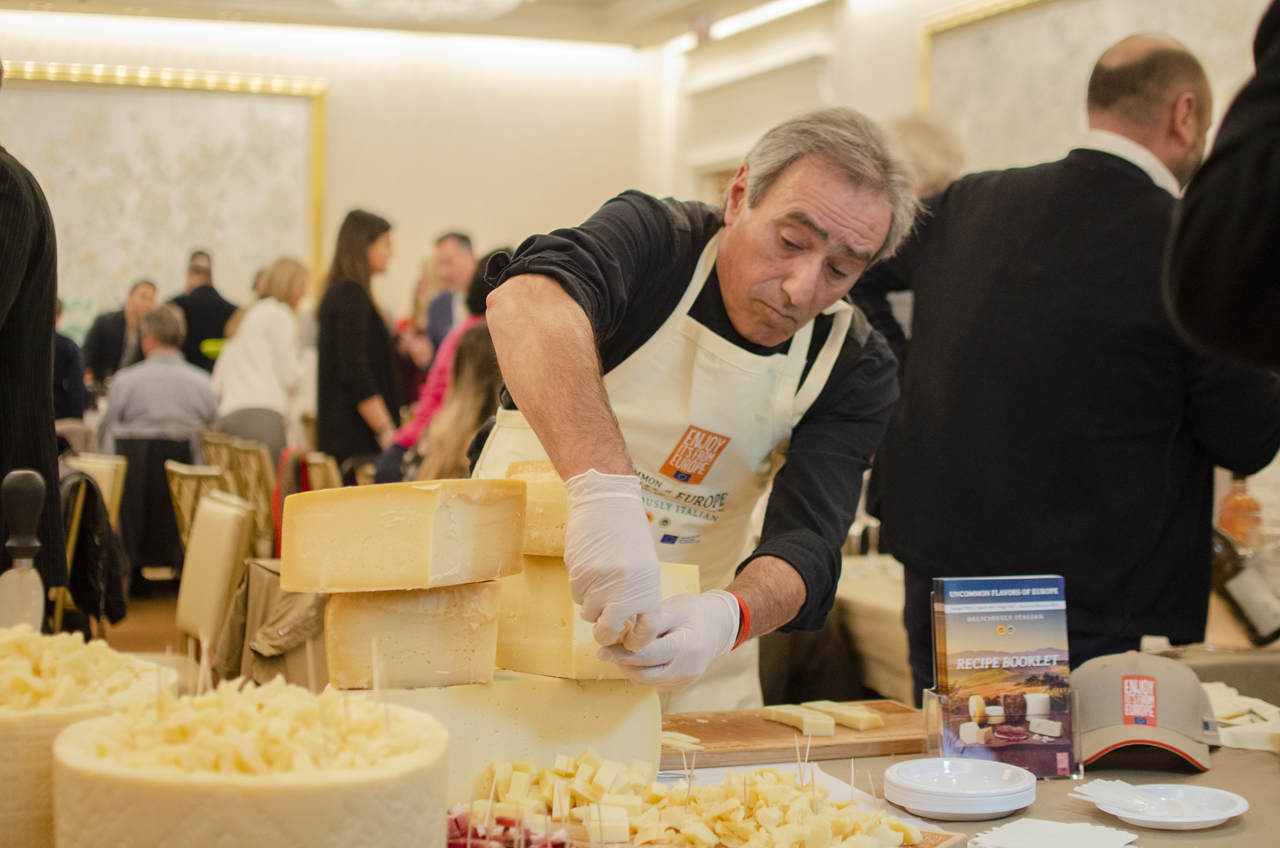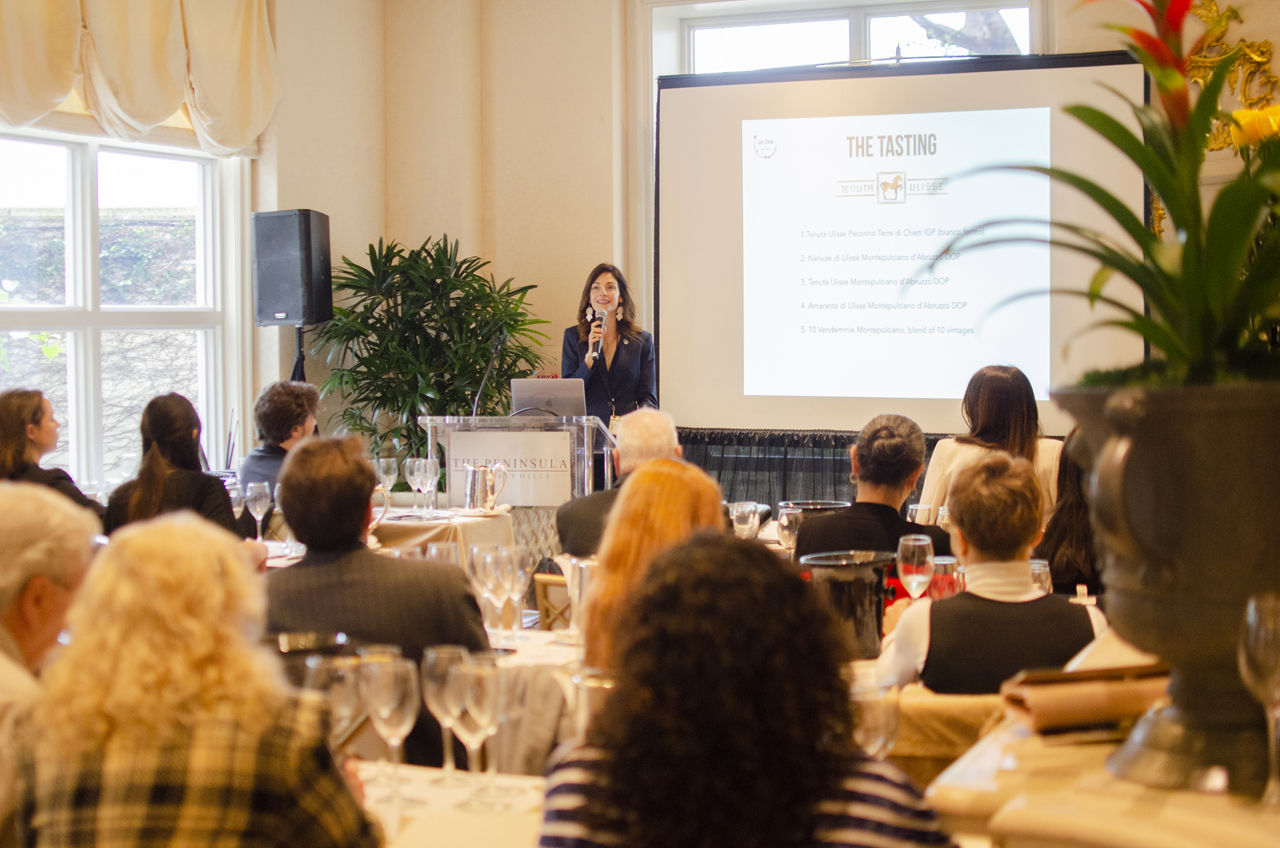 The tasting of exquisite wine and food from Italy, the visit of some of the finest chefs, restaurants and hoteliers was a special opportunity to connect and network. The 6 Vatel volunteers enjoyed the experience. Their presence and professionalism was appreciated by all.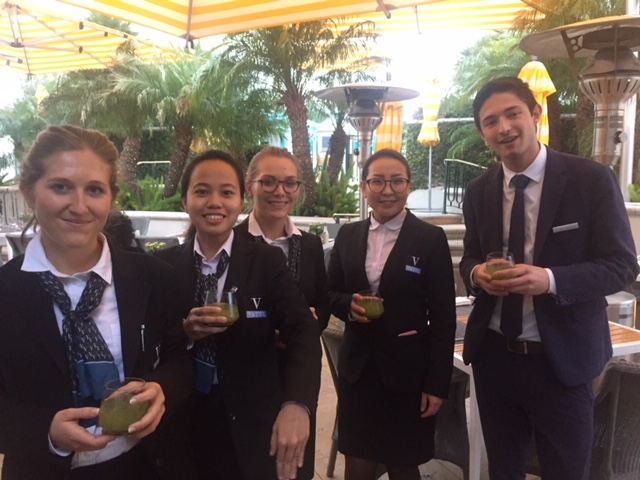 Once the event was over the volunteers were happy to meet with 3 of the students currently in training at Peninsula. Antoine, now Assistant Manager at the Roof Garden restaurant, offered his fellow Vateliens a tour of the hotel and a delicious specialty drink that all enjoyed on the beautiful roof Garden.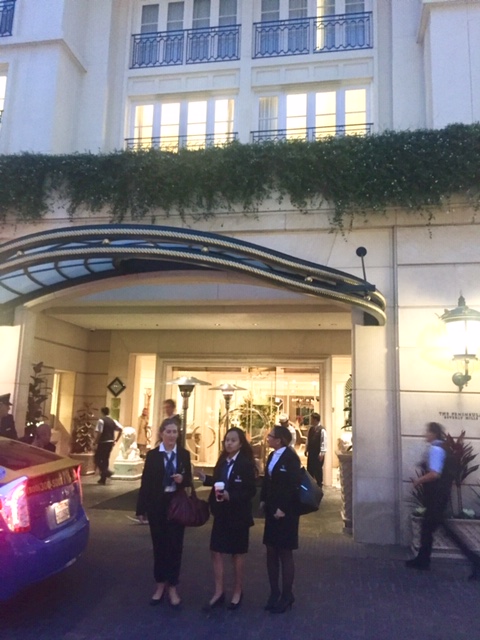 Vatel will be participating again next year and looking forward to offering enriching opportunities to more students.
Watch the video:
https://drive.google.com/file/d/1keQrgdNQoawrR8aEu1bOaNsvJXZ17r8K/view