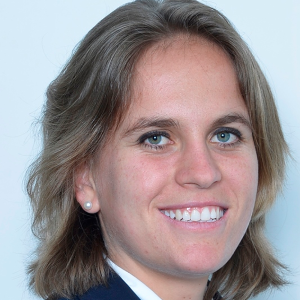 Rebecca MENOUD
Events Coordinator
Grand Hotel du Lac
Class of 2014
Vevey, Switzerland
Return
Small or large, private or professional, the Vatelien Rebecca Menoud coordinates events from A to Z in the Grand Hotel du Lac in Vevey: weddings, anniversaries, family events, cocktails, seminars, banquets, workshops, etc.
Right after she graduated, Rebecca Menoud was hired in the Conferences and Events department at the Movenpick Lausanne, a four-star hotel with over 300 rooms and 18 seminar rooms, where she had done her first-year internship.
Three years later, she is now the Events Coordinator in the Grand Hotel du Lac in Vevey. Let's spend the day with her to see what she does...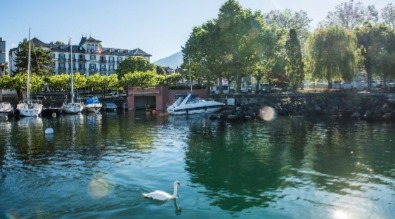 When she comes into the Vevey station, Rebecca walks along the banks of the lake for about fifteen minutes to reach her workplace.
"When I get to the hotel, I always make sure the rooms are ready to welcome the events of the day. Then I go to my office to check my emails and edit my service memoranda.
For example, every Wednesday, I prepare the "function sheets" for the week to come. And on Thursdays, I give this information to the operational teams, so they'll know when and where they'll be working."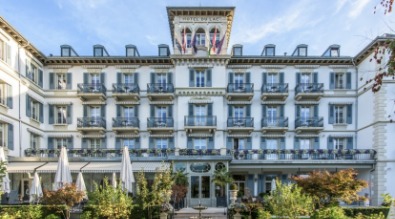 "I WORK WITH ALL THE DEPARTMENTS IN THE HOTEL."
Every day is different for Rebecca who coordinates professional events such as seminars or organizes private events such as weddings.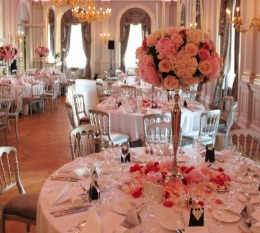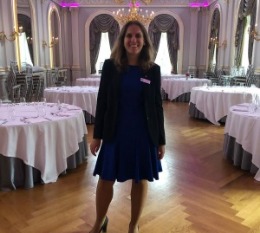 "I work with all the departments in the hotel:
- Restaurant services, to organize banquets;
- The kitchens, to prepare the menus;
- Guest relations, to personalize requests;
- The rooms division, for any specific requests in each room;
- The front desk, to manage check-ins and check-outs;
- Accounting, to edit contracts and invoice our clients."


Every morning I get up with the goal of making people whose events we're managing happy. And often, in the evening, I go to sleep thinking about the compliments we've received in thanks. That's why I love my job!"
©Grand Hotel du Lac