Last September Olivier started his full-time practical training at the Jonathan Beach Club in Santa Monica, one of Vatel USA most prestigious partnering properties. Despite the ongoing crisis the Jonathan Club is offering food and beverage delivery service for its members and Olivier is working at delivering the best service.

The Jonathan Club is a private social club with two California locations—one in Downtown Los Angeles and the other abutting the beach in Santa Monica. The club was created in 1895 by the most influential men in Los Angeles and is routinely ranked as one of the top clubs in the world by Platinum Clubs of America. The Club's prestigious Members including former US President Ronald Reagan have been instrumental in creating what Los Angeles is today.
The Jonathan Beach Club is literally located on the Santa Monica beach and is a special place for its Members since its founding. We introduced a new kind of expression in the dining room that delivers superior food and wine to the members with grace, elegance, and thoughtfulness. I first started as a host, then a server and a few weeks later I was excited to become assistant Food and Beverage manager. From a trainee to becoming part of the management team has been an honor. Dealing with responsibilities, sometimes very important for a Member or the Club is what I am the proudest and what I love about my training.

How did Vatel prepare you for the position you are currently holding?
When I joined Vatel San Diego in 2018, I got to live the full American experience. While attending my second-year master's degree, Vatel San Diego's career department helped me find my Curricular Practical Training (CPT) in two prestigious hotels - the 5* Park Hyatt Aviara in Carlsbad and the 5* / 5 Diamond Fairmont Grand Del Mar in San Diego. This part time training while attending courses, gave me the opportunity to acquire practical and theoretical skills, as well as great adaptability in different professional environments.
What is different working in the USA and at this property? What will you take away when your internship is over?
What I will remember once my internship is over is that attention to detail is crucial. Working in a private club compared to traditional hotel or resort is a totally different experience. Our "clients" are Members and belong to the Club's community, they expect a specific level of service. Working at the Jonathan Club means making sure each member feels home, safe, welcomed. The service is very personalized, and we must respect all service procedures perfectly in order to offer the best quality service possible. It is crucial to pay attention to the finest details and remember each member's preferences. The mission of The JBC Dining Room is to represent the most definitive dining experience by means of incomparable cuisine, service, wine, ambiance and memories.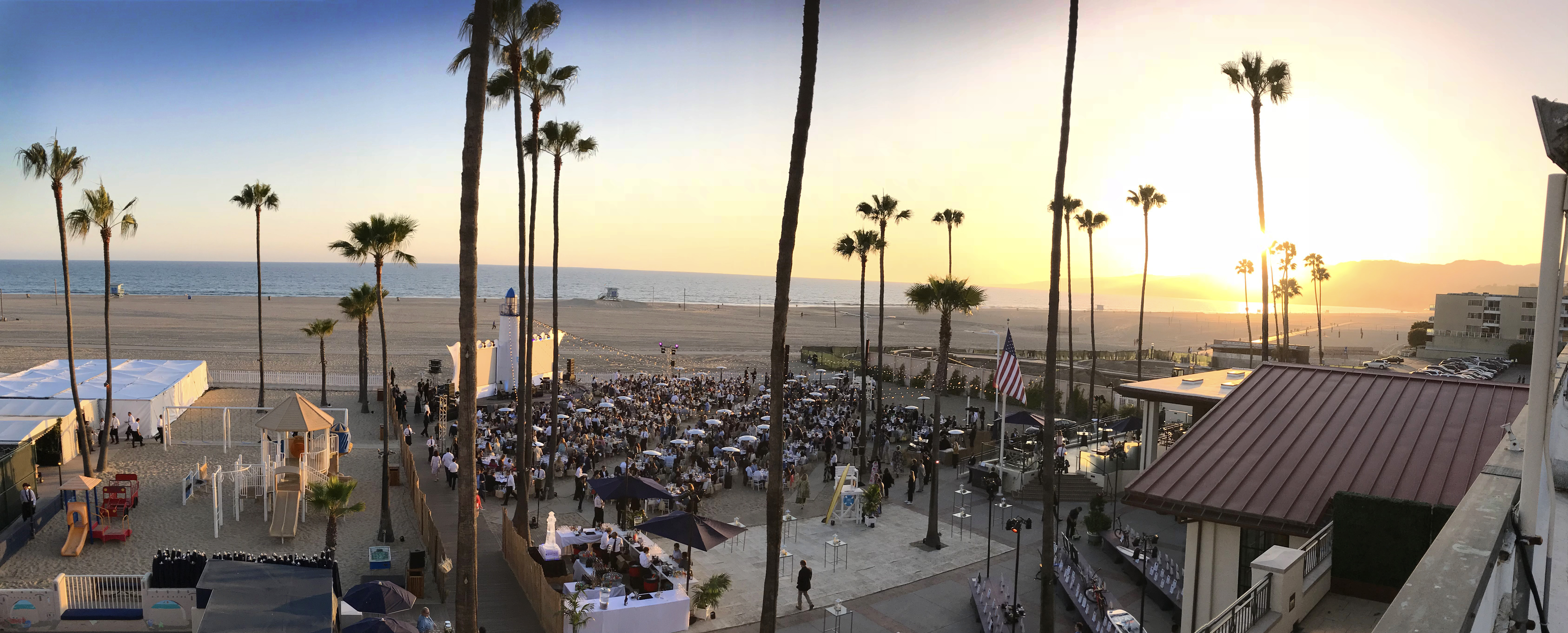 What is your Professional goal in the near future?
After my internship is over, I am looking to work for another private club in order to refine my experience as a manager and get a food and beverage Director position within the next following years. Once you tasted the world of private clubs it stays with you!