More than in most professional fields, hospitality students and young professionals are often in need of guidance and advice from a mature professional. A career move, a cross-cultural challenge at the hotel, challenging guests or just a plain managerial advice, Mentors can be career defining allies in so many ways.

In this webinar, Vatel USA Program Director Nathalie Plaire-Virovac, introduces James Lemon, CEO and Founder of The Growth Works (TGW). a unique online free platform that allows young professionals to connect with mentors in different fields of the industry and on an international level.

TGW mentors Patrick Wimble, and Estelle Vassallo, joined by mentees Laura and Steve, discuss the highlights and benefice of a personalized one on one mentoring relation as well as the group discussions offered on the platform.
Enroll and find a mentor:
https://thegrowthworks.com/mentorship/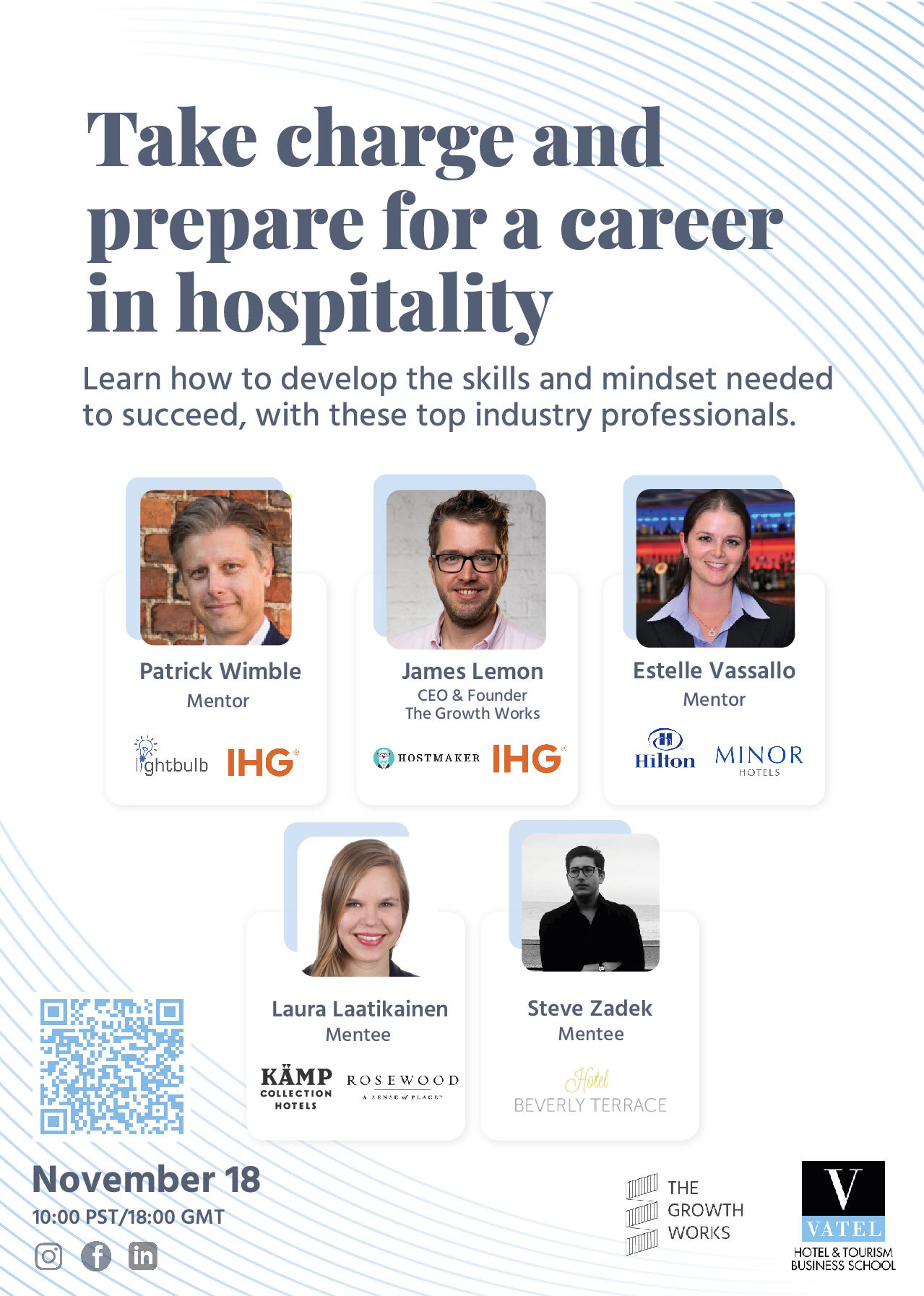 https://thegrowthworks.com/mentorship/